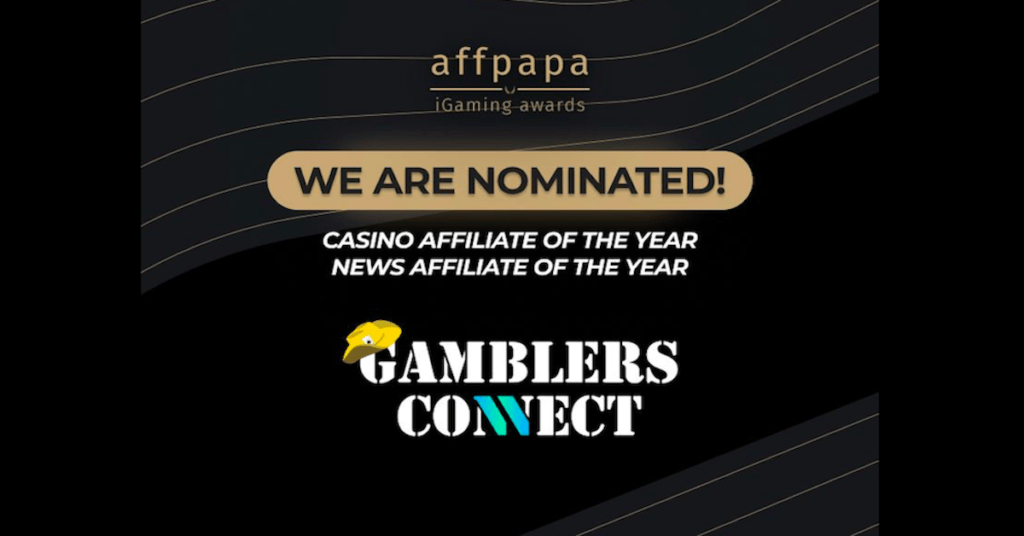 After winning last year's Casino Affiliate of The Year, it is with great excitement that we inform you that Gamblers Connect has once again been nominated in two categories at the prestigious AffPapa iGaming Awards 2023, Casino Affiliate of The Year and News Affiliate of The Year.
What makes us particularly proud is not only that our Gamblers Connect has been nominated in two different categories, but also the fact that we are once again nominated in multiple categories for two years in a row. Even more honouring is the fact that we are in the same company as the biggest and most influential brands in the iGaming world.
Being crowned Casino Affiliate of The Year Award in 2022 only motivated us to work even harder and prove that winning that prestigious award was not a coincidence, but a product of hard work, dedication, and constant improvement on a daily basis.
Taking place in Malta on the 20th of June, the center of global iGaming, the second and upcoming edition of the AffPapa iGaming Awards will once again gather the biggest names of the industry under a single roof and give recognition to the hardest-working and most innovative companies in the business. In other words, this is one event that Link Data Media will definitely attend.
And the AffPapa iGaming Awards 2023 is just the introduction of the three-day programme that follows right after the awards. We are talking about one of the biggest and most important annual iGaming events, the iGaming NEXT Valetta '23, courtesy of the collaboration between AffPapa and iGaming NEXT.
Due to the magnitude and the influence that these two enjoy in the realm of iGaming, the upcoming edition of iGaming NEXT Valletta '23 will gather more than 4000 professionals from the iGaming sector for a two-day summit filled with networking opportunities and learning via insightful panel discussions and speeches provided by expert-speakers.